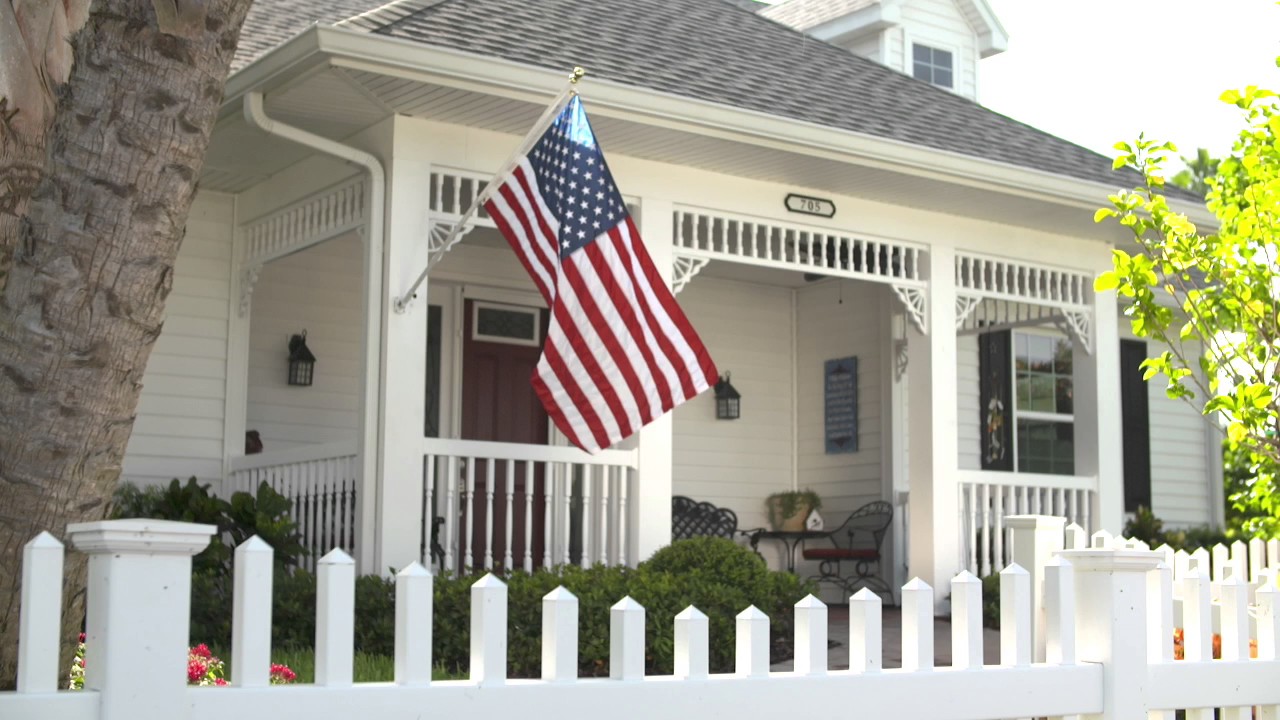 Buying and selling a house is one of the largest financial undertakings that most people will ever experience. That is why it is crucial to have experienced, knowledgeable, and skillful representation from a real estate agent. While everyone that buys or sells real estate should have proper representation, one group of people in particular deserves to have proper representation... members of the U.S. Military, Veterans, and their spouses. But what is proper representation and how can one know who is suitable to provide it?
Military-friendly realtors have special qualifications that are verified through earned certifications. For instance, the Military Relocation Professional (MRP) designation is given to real estate agents who complete a series of courses and certifications that are offered through the National Association of Realtors (NAR). This designation is provided to those who can demonstrate an understanding of the unique needs of service members, a working knowledge of the VA loan, it's processes and requirements, and who have a passion for serving the best people this planet has to offer.
Whether you are taking advantage of your VA Benefits or not, having a military-friendly realtor to help you achieve your real estate goals is crucial for the following reasons:
1. They Understand the Unique Needs of Veterans and Service Members
Accelerated Timeframe - Members of the military may be required to relocate frequently and usually on short notice. If you receive a PCS, you are given just 10 days leave to complete a home search near your new duty station. Agents who understand the time constraints are able and willing to dedicate the necessary time and resources to help you search for and secure the best home available within that timeframe, all while helping you understand the pros and cons of a particular home and keeping you properly informed throughout the process. Agents who understand your unique needs, will understand that they may need to be your eyes and ears if you are not able to physically be present. They will have the tools necessary to bring you the experience of your potential home, without you actually being there.
Disabled Vets - Helping a buyer find a home with preferred characteristics such as a particular square footage, bedroom count and/or garage size is the routine job of any agent. But it takes a military-friendly agent with the proper knowledge and skillset to locate special housing grants or already renovated homes suitable for disabled veterans to live independently in a barrier free home.
Relocating Again in a Few Years - Military-friendly agents understand that the home you buy now, may only be your home for a short period of time before you will have to relocate again. They can help you understand the potential future value of a particular home, and guide you toward a home that has the best chance of selling quickly for top-dollar when that time comes in a few short years. Or they can help you understand the value a home might have to you as a secondary home, from which you could receive rental income if you choose to not sell right away.
2. They Can Steer You Toward a Knowledgeable Lender
Knows VA Loan Processes and Requirements - Most lenders can provide a VA loan, but a knowledgeable lender will know the special requirements and documentation needed to secure a VA loan in a given amount of time, with the least amount of stress for the borrower. They will have the expertise to navigate the process smoothly and overcome obstacles that may arise, without jeopardizing the timely closing of a loan.
Get a Condo/Town House VA Loan Approved - Not all condos and townhouses are approved for a VA loan, and not all agents are aware that such approval is required. A military-friendly realtor will know where to look to determine if a property is approved and they will know a lender who has the resources to help get a property approved if it isn't already.
3. They Understand the VA Appraisal Process and Requirements
The VA mandates that a property adhere to a strict set of Minimum Property Requirements (MPR). A military-friendly realtor has a basic knowledge and understanding of those requirements and can help spot potential red flags that may require specific attention before a VA loan can be approved. For instance, while a conventional loan appraiser may not be overly concerned with peeling paint, a VA loan appraisal will not be satisfied until the chipped paint is removed and corrected. Once completed, the appraiser will revisit the property to determine if the repairs satisfy the MPR. A knowledgeable agent can advise you about potential appraisal obstacles before you make an offer to purchase.
4. They are Passionate About Serving Those Who Serve
While most people can make a claim about their willingness to serve those who serve, military-friendly realtors demonstrate their passion to do so through their continuous education and their desire to remain knowledgeable about the unique needs of service members, veterans and their spouses. They are willing to go above and beyond the "normal" scope of work for you so that you receive the attention and expertise you deserve when making what could be your largest financial decisions ever.
At PetreeRE, we hold the Military Relocation Professional designation which is awarded by the National Association of Realtors. We have helped numerous veterans achieve their real estate goals and have received 5 star recommendations from all of them. It is always an honor to serve those who serve and we maintain the confidence that we can do so with the professionalism and expertise that you deserve. To schedule a FREE, no hassle, no pressure, no obligation buyer or seller consultation, reach out to us today.