Welcome to the Valley of the Sun! Home to over 1.6 million residents, Phoenix is the 5th largest city in the United States. The Greater Phoenix area has a combined population of over 4.5 million residents! Nestled in the heart of the Sonoran Desert, Phoenix touts an average temperature of 75 degrees with an annual high of 87 degrees and annual low of 63 degrees. This includes an average winter high of 67 degrees and an average summer high of 106 degrees. For more on Phoenix climate click here.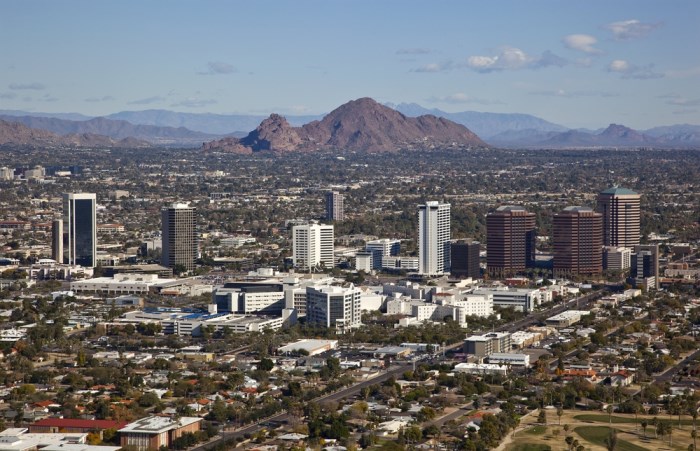 Phoenix enjoys the sun shine during 85% of its daylight hours, making it the perfect place for outdoor activities year round! Phoenix is home to over 200 golf courses, hundreds of miles of hiking, biking, and equestrian trails, and it hosts 15 Cactus League franchises for baseball spring training. There are 6 lakes within a 75 minute drive from Phoenix. During the warm summer months, a cooler get away is only a few hours drive up north and north east of the valley.
The Phoenix Metro Area boasts a healthy economy, unemployment below the national average and a jobs growth outlook over 38% in the next decade. The metro area hosts several large companies and corporations such as Discover, American Express, USAA, Intel, Banner Health, Boeing and Amazon. With income taxes and property taxes well below the national average, the cost of working and living in Phoenix is very affordable.
Let us show you around! Contact us today to learn more about the Valley and specific communities!
RESOURCES
Arizona Department of Education
Arizona Department of Motor Vehicles